About Me
From Washington, DC!
This website is about the British. For example, I read about James Matthews and Spencer Matthews. Maybe they are Prussians.
Here is my website about my daily routine here in #DC
The British
Supposedly, like the air force. They'll train the pilots to be up in the other planes.
Maybe the Virginians, they use the radios to be like up in what they are looking at.
He is up in that.
They are up in her.
"We got it!"
We are watching your apartment with surveillance radios night and day. If you commit a crime, then we'll take away your clearance. If you don't, then we'll watch you to keep you safe. Yes, at night when you're sleeping and also when you're at work.
"The Drake equation is a probabilistic argument used to estimate the number of active, communicative extraterrestrial civilizations in the Milky Way Galaxy."
The likelihood that the Virginians are doing a good job operating these radios.
At night
On pills
Doing stunts
Without education
Without college degrees
Without language training
Without knowing how to operate the radios
Without fitness standards
That's an urban legend.
What the surveillance teams could be watching with the radios.
Empty building, empty room, dark room, dark alley, busy restaurant, busy street.
The concern is that these guys aren't really great at police anything, and so they wouldn't make sense of what they were seeing regardless of what they were watching.
They don't speak a foreign language, for example.
I would be able to know which country people were from, etc.
"On the night of April..."
"We spent ten hours..."
If they did document what they did see.
It would be ten hours watching a dark room, five hours watching an empty room.
Maybe they signaling to the Germans that they are German labor guys.
The Virginians are Prussian immigrants. I have heard that they form surveillance teams. They are men. They take pills. And they operate surveillance hardware night and day. They are in their office on the weekends, etc. They won't read or write reports. Their entire shift is watching and operating radios. But, they kind of watch for hours on end, for example, a dark room or an empty building. So, when you have hours on end and you don't see anything, why cannot you use that time to write a report about what you're doing? It seems like they don't want the budget people to know that they spend so many hours kind of not doing anything. What they are doing is watching maybe an empty room for days or hours or weeks at a time. If they did say how many hours they spent doing that, maybe the budge people wouldn't approve their timesheets, etc. (April 17, 2023)
"Blinken will help Bulgaria get Replacement Weapons from the US"
This is from the Bulgarian news.
The Virginians are German immigrants.
Maybe they are on a labor strike.
Maybe some of this is German-made hardware.
(April 5, 2023)

Their motive is to wear shorts and take pills while they operate police radios.
The motives don't make sense.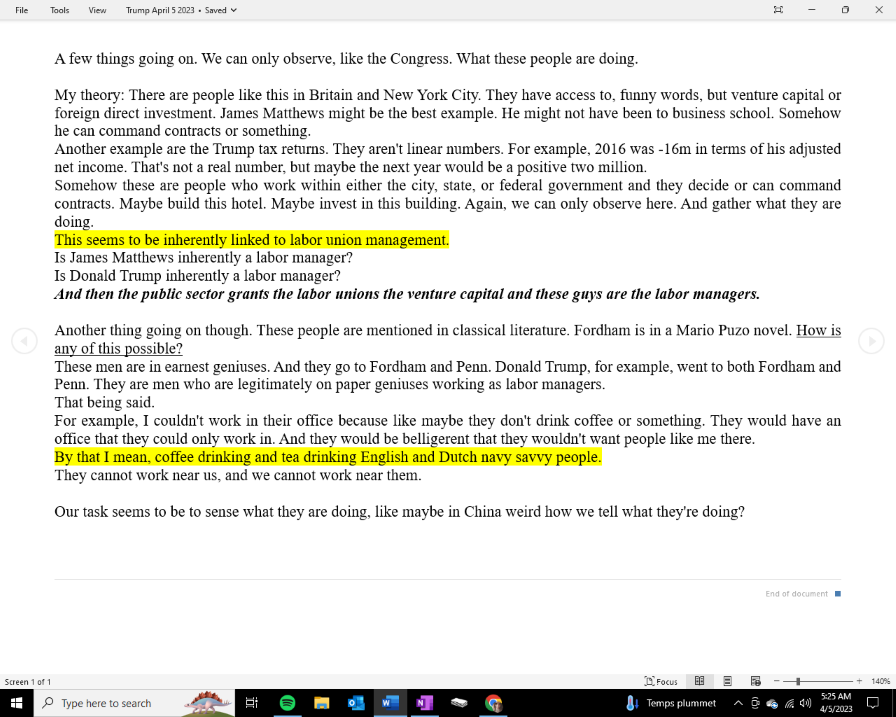 Somehow don't we not believe Harry, because it's weird Meghan gained weight?

The Virginians get in trouble with this.
Anything army or police and overweight.
Also when a wife gains weight.
It's silly, but in Catholic churches, etc.
Everyone has the same want to eat food.
Somehow people have a problem with overweight army and police.
This is fun.
Kind of both Harry and I are veterans, so to speak, of the same war.
But, I went to Russia and he went to Afghanistan.
I enjoy that actually.
Harry doesn't want the newspaper publishing photos of Meghan because she's overweight #DC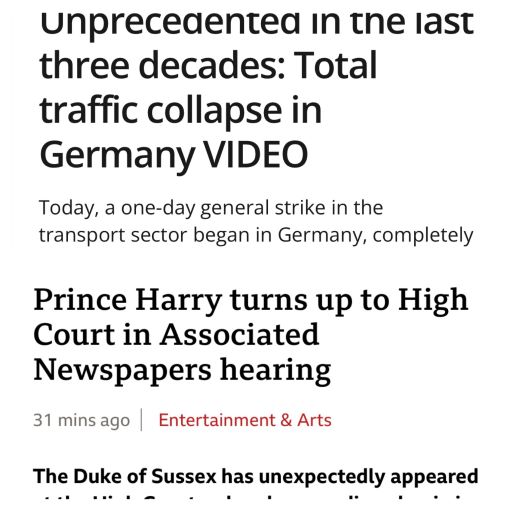 As Coleen does her dance, is she a wealthy woman or a poor woman in the court house?
In that moment, she wants to be both poor and wealthy.
Harry is poor and so he files a lawsuit.
Harry is wealthy and so he flies to London.
Harry is poor and so he lives in California.
Harry is wealthy and so he'll comment on the coronation.
Different laws apply to the wealthy and poor.
He wants the most money and the most access and the most expense budget.
I wonder if Coleen Rooney and Prince Harry are criminals because they're eager to go to the court house.
["Prince Harry in court for privacy suit against tabloid March 27, 2023 The hearing involves one of several lawsuits Harry, also known as the Duke of Sussex, has brought against the media. It is expected to last four days. Harry's presence at the High Court in London is a sign of the importance he places on the case. Associated Newspapers, which publishes titles including the Daily Mail, is asking the High Court to end claims brought by a collection of high-profile individuals who are seeking damages for misuse of private information."]
This is from the Houston Chronicle.
Notice Harry has brought more than one of these lawsuits.
He has also confessed to drug and alcohol use.
It seems like a misuse of the courts.
If people are drunken and wealthy, maybe they file lawsuits.
Also, Meghan seems overweight.
Isn't it that they don't want the news to report that their lifestyle isn't healthy?
At the same time there are labor strikes in Germany about travel.
It's a lot of flying between California and London.
(March 27, 2023)
If it were up to me, William and Kate wouldn't go back to Harvard. Neither of them went to Oxford or Cambridge.
Do the Americans have any say about this?
[On Edward's wedding day in 1999, he was given the title of Earl of Wessex after marrying Sophie Rhys-Jones in St George's Chapel at Windsor Castle. The couple have two children, Lady Louise Windsor and James, now the Earl of Wessex.]
Duke Edward has two kids, and they both have titles.
It's as though the British, make babies and they don't work.
These people are all so huge and obese.
It's really controversial because they behave as Germans.
Another thing is their schooling.
When William and Kate visited Boston, Kate visited the Harvard campus.
William didn't go to Oxford, he went to St. Andrews which is known for labor union management jobs.
I think maybe they don't have to visit Ivy League schools if they don't go to Oxford or Cambridge.
(March 13, 2023)
Boy let me tell you what #Austin

The British and the Americans don't acknowledge the other as aristocrats #Austin I don't think he is and he doesn't think I am
Princess Kate is ready to deploy to Donbass #Ukraine #London
It's savviness about English culture and German culture. Harry did wear a German army uniform to a party once. He went to Eton. He does other stuff like the Germans do.
#DC Prince Harry seems to be a Prussian immigrant, he once wore a German army uniform to a party
MI5 affiliates with the Ukrainian officer corps, because they both.
This is Vogue Williams. She is married to Spencer Matthews. He is the brother of Pippa's husband. She has three kids. They all dress like that. It's as though the women try to not wear shirts when they go out. I think they're not Anglicans.
Vogue gave birth a third time.
And then they went out to a winter vacation to exchange presents for Christmas.
Vogue gave Spencer a bathing suit.
And then he ran out in the snow wearing only the bathing suit.
Maybe it ruined the bathing suit.
It seems like he cannot simply sit with Vogue, he has to be either laughing at her or getting her pregnant again or something. She is three years older and a few inches taller.
(January 11, 2023)
"After exchanging vows at St George's Chapel the Duke and Duchess enjoyed a lunchtime reception at Windsor Castle hosted by the late Queen Elizabeth II. At the sit-down meal, which saw guests dine on pea and mint risotto and ten-hour slow-roasted Windsor pork belly, the newlyweds had chosen to incorporate an American tradition and asked couples to sit together. However, William and Kate's table was the only one that failed to follow suit, as Harry claims that his brother and sister-in-law changed the place cards at the last minute in order to ensure spouses were seated separately - which the Prince and Princess denied."
This is talking about how William and Kate go out together. I think they're Prussians because they couples date. William is husband and Kate is wife, when they go out. (January 11, 2023)
["Vogue Williams attempted to bar husband Spencer Matthews from her My Therapist Ghosted Me podcast tour after he hesitated on coming to the opening night of the new leg next month. The model, 37, who married former Made In Chelsea star Spencer, 34, in 2018, is opening her show with her comedian co-host Joanne McNally, 39, at the Gaiety Theatre in Dublin, Ireland on February 16."] This is talking about how Spencer married a woman three years older and then they had three kids.
Vogue was born in 1985. I think their third child was born in 2022. That means she was 37 when she had the third baby. That seems really old to give birth to a third child. Maybe Spencer is a Prussian and they are German labor union guys.
[Spencer Matthews and Vogue Williams christen son Otto https://www.dailymail.co.uk > article-11460597 > Spen...Nov 23, 2022 - Otto is the youngest of Spencer and Vogue's three children; they are also proud parents to son Theodore, four, and daughter Gigi, two] (January 11, 2023)
"KING CHARLES III (THEN PRINCE OF WALES) TAKES PART IN THE KUONI WORLD CLASS CHARITY POLO MATCH AT HURTWOOD PARK POLO CLUB"

This is a photo of King Charles playing polo. Maybe it means he is a Prussian. Prussian mythology includes men riding horses.

Washington, DC
January 5, 2023
"The couple bought their new mansion for 15million in a private, off-market sale, The Sun reports. The previous owner had performed an extensive renovation on the property, meaning up until this point Pippa and James have had to do very little renovating."

-I wonder about this sale, because it seems like a lot of money and it wasn't listed so other people could buy it.
-It probably contributes to inflation because it's not maybe the right price exactly that the house is sold for.
-This seems like questionable business practices.

Washington, DC
January 5, 2023
This is a photo of Kate's parents, Michael and Carole. I think they're both Prussians. Neither of them stand up straight. Kate never stands up straight.
"Writing in the Daily Mail, Richard Eden reveals that the Princess of Wales's sister and her investment banker husband are planning to dig up the walled garden at their Berkshire home. They hope to replace it with a large 82 ft x 19 ft swimming pool, which Eden dubs 'more than twice the size of a typical private pool' and which rivals that of two nearby leisure centres in the county. The lawn alongside the pool will also be dug up, with plans to replace it with an AstroTurf tennis court, 'to enable safe playing conditions all year round', while the potting shed for the current kitchen garden will be transformed into changing rooms." [...]
"Eden previously revealed that the couple had purchased the 32-room Georgian property and its 150 acres for 15 million in July last year, having sold their five-floor Chelsea home (reportedly complete with six en-suites, a gym, an underground cinema and staff room) for 22.5 million. The main house at their Berkshire property, which underwent an extensive multi-million-pound restoration at the hands of a previous owner, is Grade II-listed, as is the walled garden, set in an Area of Outstanding Natural Beauty near ancient woodland. This means the pair need to secure planning permission before they can push ahead with the project."

-Here, if James is an investment banker then he seems to have a lot of free time for home renovations. Maybe he just takes the money from his investment bank and uses that for the home renovations.
-Second, I wonder if he's like rowdy and belligerent because what if people don't want to give him the planning permission he needs?

Notes on James Matthews
Washington, DC
January 4, 2023
Pippa was 38 when Rose was born, James was 46.
This is me talking about James Matthews. 1-4-23
"Philippa Charlotte Matthews (ne Middleton; born 6 September 1983)"
Pippa was 38 years old when she had her third kid.
[Michael Matthews, age 22, of London, England, lost his life on May 13, 1999, while descending to Camp 4 from the summit of Mt. Everest. Mike was wearing a red Northface Himalayan down suit. There as black trim on the shoulders and knees, and he would have been wearing a Russian oxygen system with perhaps a "UK" or American bottle (UK or American bottle is about twice as large as the orange Russian bottles) and was a grey-blue color. His boots were black One-Sport boots with yellow trim. His ice axe was a silver color and was made of metal. We have reason to believe that Mike was approximately 200-300 meters above the balcony when he lost his life. Mike's picture with what he was wearing that day is here. Mike was the youngest climber to ever reach the Summit of Everest from the UK. As you can see clearly, Babu's "stuff" is in the background. There is no doubt Mike reached the Summit. The above is part of what we published per the requests of the family and expedition with the hope that other climbers would see Mike's body on Everest in later years. Despite the requests and investigations, Mike's body has never been found. Mike's father, David Matthews, has threatened and considered taking legal action against the guiding company, OTT Expeditions, after the Everest Expedition. He has made his feelings pretty widely known. The movie about Mike's death is due to be played tonight on TV in the UK. It has been reported the family is now considering filing suit against four of the guides on the OTT expedition that year, one of which went home early on the expedition due to illness. The family and the family's lawyers have been in contact with EverestNews.com since the accident. The family seems to believe the guides let Mike down that day on Everest. EverestNews.com released the News on May 15th 1999 with a statement from the OTT Expedition and the Matthews' family. Daily News: 5/15/99 Report 12:35 PM EST Everest Takes another life: The following release has been made by the Matthews family and OTT Expeditions to EverestNews.com. "Michael Matthews, aged 22, was lost presumed dead whilst descending from the summit of Mount Everest on the afternoon of 13th May 1999. Although he never held it as an ambition he was the youngest Briton to reach the summit of Everest. He was a keen mountaineer who had successfully climbed Mount Aconcagua in Argentina in January of this year and whose previous climbing experience included the Swiss Alps, the Pyrenees and Kilimanjaro in Kenya. He wanted to follow Everest with an attempt on Mount Vincent. Michael was educated at Uppingham School. He worked as an equity options trader in the City of London. He leaves behind his parents, David and Jane, his two brothers, James (23) and Spencer (10) and his married sister, Nina Mackie, all of whom are quite inconsolable over the loss of Michael Robert Matthews (4th March 1977- 13th May 1999.) Michael had been climbing with OTT Expeditions. The family wish to thank members of the Team for their courage and determination shown on the descent in Atrocious weather conditions."]
This is saying that James has two brothers and a sister. One of his brothers died in a climbing accident. James' dad once got into a racecar accident and a different driver died. Maybe they are Prussians because they are into these kinds of recreational activities. (January 3, 2023)
-It seems like if he goes on ski trips, then he isn't a responsible person at the hedge fund. This is saying he manages a billion dollars. But then he leaves to go on a ski trip.
-There were four kids in the house when he was growing up. Maybe they didn't all go to college.

"James grew up with his parents, Spencer, brother Michael, and sister Nina. The family spent some time living at Caunton Manor, an 18th century home near Grantham, which has 30 acres of grounds and an indoor swimming pool that can be turned into a dance floor. When at school, he became a successful motor-racing driver, winning the British and European Forumula Renault Championship for Manor Motorsport in 1994 at age 18. When he left school, he decided to stick to the world of finance, and joined Spear Leeds & Kellogg where he trained as a trader. He then went on to join London finance house Nordic Options as a senior trader. Based in Mayfair, the Telegraph reported that the company takes charge of 1.1 billion worth of investments. When he's not making money, James is a keen sportsman. Along with Pippa, he loves to ski..."

Washington, DC
January 2, 2023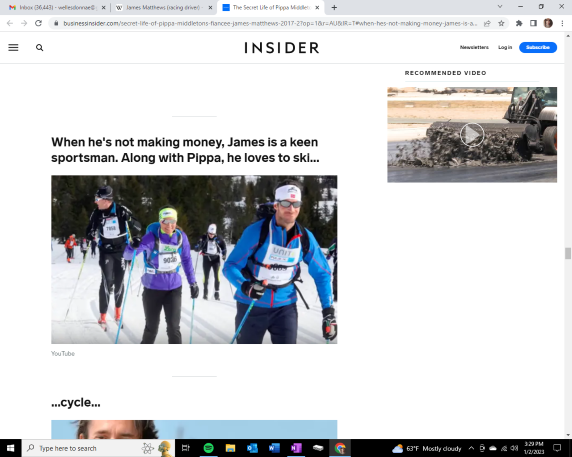 -This title that James has, not everyone would agree on what it means or that he has this title. Some people would agree. Not everyone. If you asked one hundred British people, not all one hundred would agree that he legitimately has exactly that title.
-It seems like right wingerism about the hunting lodge and the hunting parties.

"Middleton of the Glen! How Pippa will get a title to rival sister Kate after engagement PIPPA Middleton will finally get an aristocratic title to rival older sister Kate following her engagement to the fabulously wealthy son of a Scottish Laird, Express.co.uk can reveal. The 32-year-old sister of the Duchess of Cambridge will one day become Lady Glen Affric and have access to a sprawling 10,000-acre Scottish estate after marrying nobleman James Matthews. Mr Matthews, a super-rich hedge fund manager, is the son of David Matthews, the Laird of Glen Affric, who owns an historic castle 15 miles from world-famous Loch Ness in the Scottish highlands. He will inherit the title upon his father's death, until which time Pippa will be able to use the courtesy title of Mrs Matthews of Glen Affric the younger, bestowed upon her as the heir's wife. She will be able to use the title anywhere in the Commonwealth, such as Australia or Canada, but it is thought she is unlikely to do so given the recent down to earth portrayal of Mr Matthews as the grandson of a coal miner. David Matthews, a former mechanic, is thought to have acquired the hereditary title, which is largely ceremonial, when be bought the magnificent Glen Affric estate in 2008. The aristocratic connection was unearthed by Australian art historian Michael Reed, who said the Matthews family "keep to themselves" but that "they know how to play the royal game". He said: "You've certainly got this Matthews family who own this huge baronial castle." The aristocratic title has a long and rich history and even comes with its own red and green tartan, which Mr Matthews could opt to wear at what will be a star-studded wedding. Sprawling Glen Affric Lodge also has its very own royal connection with the Queen's grandmother, Mary, having stayed at the estate in the late 19th century. And Mr Mathews, who is chief executive of London-based Eden Rock Capital Management Group, went to Eton College like Pippa's brother-in-laws William and Harry. Miss Middleton and Mr Matthews, 40, announced their engagement yesterday following a whirlwind romance of less than a year. And Mr Matthews is already strongly involved in the family business, with Glen Affric Lodge being used to host hunting parties whilst the family live in London. Visits to the estate cost 11,880 for a three night stay for up to eight people or 17,880 for a party of 16. It has also been used for television work, most notably when David Beckham stayed there whilst filming an advert for Haig Club whisky back in 2014. As first son and heir Mr Matthews is listed as the "solitary managing director" of Beaufort Glen Affric Ltd - a title he has held since 2007. Documents lodged with Companies House list the company's assets as the 10,000 acre "sporting estate" which hosts tourist parties for "hunting, trapping and related services". His younger brother, Spencer Matthews, is a notorious socialite who shot to fame as a suave ladies man on the television show Made in Chelsea. Miss Middleton and Mr Matthews are expected to get married next year in what will be the most highly anticipated society wedding since her sister, Kate, wed Prince William in 2011. Announcing their engagement the happy couple said: "Miss Pippa Middleton and Mr James Matthews are delighted to announce they became engaged on Sunday 17th July and plan to marry next year."

Washington, DC
January 1, 2023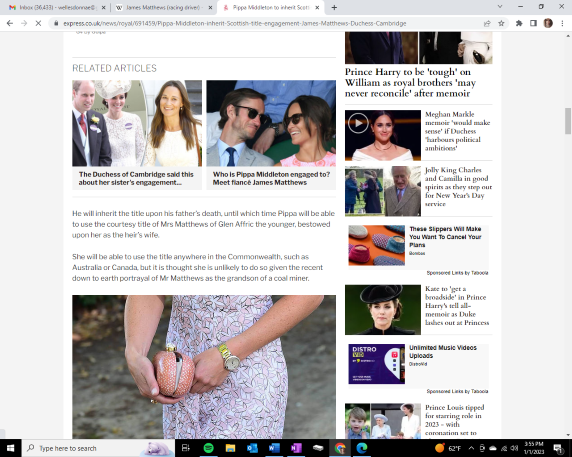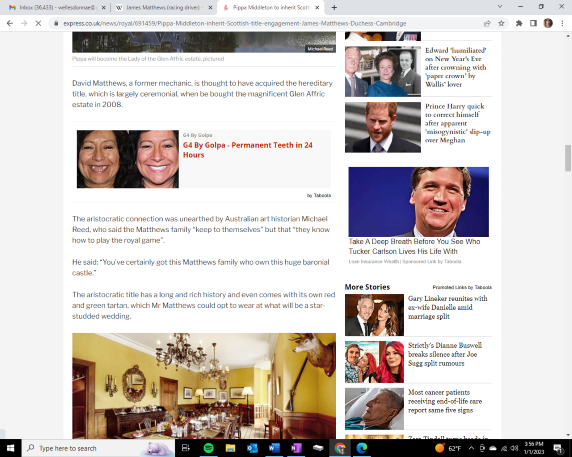 "Pippa and James purchased the stunning country home earlier this year, choosing to leave behind their swanky London residence, very similarly to the relocation that Princess Kate, Prince William and their three children, Prince George, Princess Charlotte and Prince Louis, have made."
This is saying that both Pippa and Kate, spend most of their time in rural areas now. (January 1, 2023)
It seems like Kate and Pippa dress like Prussian women. Notice both of them, you can see their breasts. It's as though Prussian women, they wear clothes to announce themselves as women.
These are photographs of Kate Middleton. I wish she would cover her shoulders when she goes out. Isn't it cold there? I think it is bad hygiene. I wish she wouldn't dress like this when she and William go out. Can she wear a jacket or a shall over these dresses? Kate is about to turn 41 years old. She has three kids. (January 1, 2023)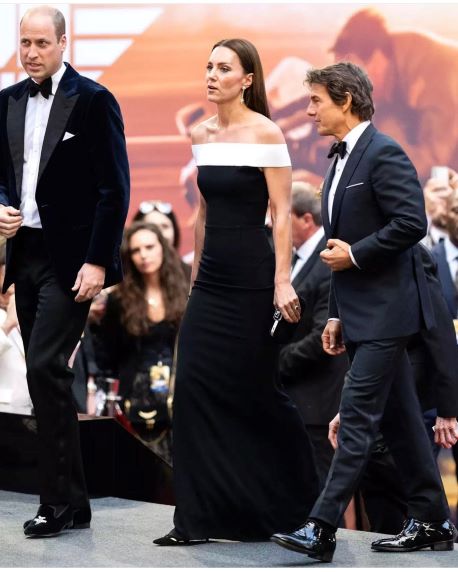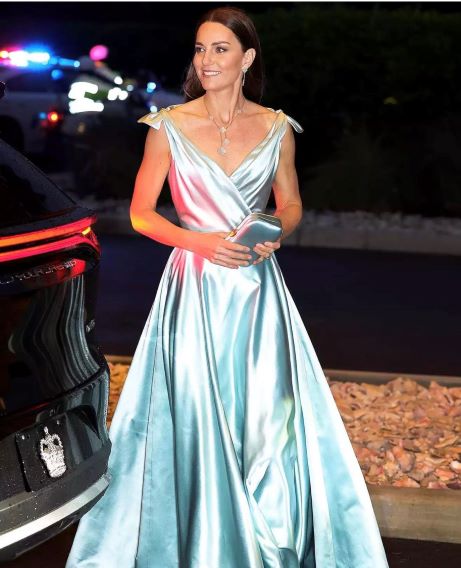 Born: August 4, 1981 (age 41 years), Canoga Park, Los Angeles, CA
Born: June 4, 2021 (age 1 year), Santa Barbara Cottage Hospital Emergency, Santa Barbara, CA
Today Meghan Markle is 41 years old, and her daughter is 1 year old.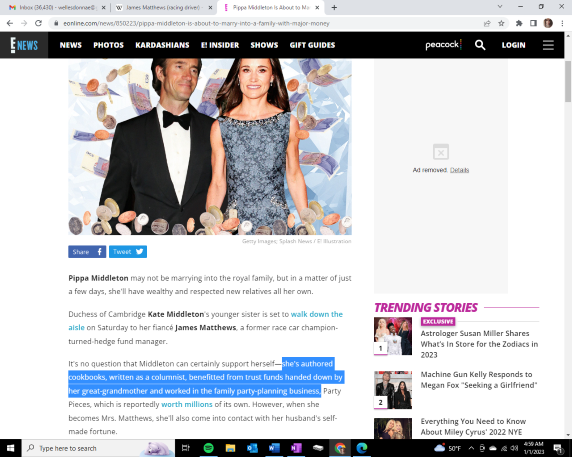 -Pippa hasn't worked much. This says she wrote cookbooks and she worked in event planning. That doesn't make much money, usually. So, it's not as though Pippa has money that she herself has earned.
-James' dad owned a car dealership, and then he bought other businesses.
-Kind of James owns maybe a dozen businesses. They are all kinds of businesses. Like, he'll own a few hotels and this kind of business, and that kind of business.

[Pippa Middleton Is About to Marry Into a Family With Major Money Spoiler alert: her future husband is quite successful Pippa Middleton may not be marrying into the royal family, but in a matter of just a few days, she'll have wealthy and respected new relatives all her own. Duchess of Cambridge Kate Middleton's younger sister is set to walk down the aisle on Saturday to her fiance James Matthews, a former race car champion-turned-hedge fund manager. It's no question that Middleton can certainly support herself-she's authored cookbooks, written as a columnist, benefitted from trust funds handed down by her great-grandmother and worked in the family party-planning business, Party Pieces, which is reportedly worth millions of its own. However, when she becomes Mrs. Matthews, she'll also come into contact with her husband's self-made fortune. After achieving a level of success in the racing world, Matthews entered the finance world as a trader in 1995 and soon assumed major status as co-founder of Eden Rock Capital Management in 2001, where the 41-year-old remains CEO today. The firm reportedly managed over 1 billion worth of investments by 2007. "His stake in Eden Capital and the money he potentially has taken out over the last 16 years could make him a demi-billionaire or close to a billionaire on his own merits," David Friedman, co-founder at WealthQuotient, told E! News. However, that estimation is also reliant on other factors like the market and his fees. While the company has come under fire as of late for alleged association with some scandals overseas, Matthews is also linked to a tremendous family fortune. As Friedman said, "To characterize James wealth, one must look at two core areas: family wealth and Eden Capital." Before a racing career of his own, Matthews' father David Matthews began as a coal miner and apprentice mechanic. After nearly a decade of racing, he built up a successful car dealership, Kirkby Central Group, before retiring and turning his attention to the hotel business. In 1995, he became owner of the Eden Rock in St. Barts, which has since become an A-list luxury destination, serving the likes of Beyonce and Leonardo DiCaprio. He also has the 10,000-acre Glen Affric Estate in Scotland to his name. The sprawling property also comes with a title—one James is set to inherit upon his father's death. That title-Laird of Glen Affric-has a matching moniker for Matthews' spouse, who will be Lady Glen Affric. While the title serves more for logistical description of the property owners than for everyday use, we don't think Pippa will mind when she can call 10,000 acres one of her vacation spots.]

Washington, DC
January 1, 2023
https://www.nzherald.co.nz/lifestyle/who-are-pippa-middletons-new-in-laws/CY6Y5MR7ICMBTYB5X7UUZ2Q7CY/ Who are Pippa Middleton's new in-laws? Panicking about the table plan, fretting over the final dress fitting, obsessively checking the weather... with just three weeks to go, Pippa Middleton will be getting the same pre-wedding jitters as any bride-to-be. But with two future Kings, her Duchess sister and a smattering of Lords, Earls and A-listers on the guest list, it's fair to assume Pippa, 33 - who marries boyfriend James Matthews, 41, on May 20 - will be most concerned about how everyone's going to get on. While the Middletons have their own black sheep in Gary Goldsmith - he of Ibiza party house La Maison de Bang Bang fame - the Matthews family has a few colourful characters of its own. Pippa, meet your in-laws... James' younger brother Spencer, with their mother Jane, at Wimbledon. Photo / Getty Images The groom's glamorous mother, 69-year-old Jane Matthews, grew up in Harare, the capital of Zimbabwe, where she enjoyed a privileged childhood. Her father, Robert 'Spenny' Parker, was a sports-mad architect and something of a wild child who passed on his bohemian attitude to Jane and her siblings, Pamela and Paul. Sporty and popular, Jane was voted carnival queen by fellow undergrads at South Africa's prestigious Rhodes University and rode through the streets on a gold throne atop a motorised float. Aged 21, she graduated in Fine Art and won a scholarship to the Rijks Academy in Amsterdam. When her ferry stopped in England, she hopped off on a whim - and ended up staying for good. Jane settled in London and worked as a receptionist at Christian Dior while pursuing a course at the Slade School of Fine Art. It was then she met Dave, James's father, recently divorced, who had spotted an old photograph of her in a yearbook belonging to his sister-in-law, Lu, another Rhodes graduate. He got her number, turned up to meet her in a Ferrari Daytona - and that was that. They married in the early Seventies, a low-key register office affair to which Jane wore an old brown sweater and a skirt. A celebration in Zimbabwe followed, where her father turned up two hours late, riding a donkey. Their first child, James, was born in 1975, followed by Michael in 1977 and Spencer in 1988. As her husband's business ventures flourished, they upgraded from their bungalow in his home town of Rotherham to a 30-acre, 18th-century estate in rural Lincolnshire, before moving to Paris, then Monaco. In 1995, they decided to buy a dilapidated hotel on the idyllic island of St Barths. Today, Jane splits her time between London and the Caribbean, while Eden Rock - where the priciest suite costs 25,000 a night - is now a celebrity haunt, with guests including Beyonce, Brad Pitt and Leonardo DiCaprio. Super-stylish, impeccably groomed and with a penchant for pricey designers, Jane is well used to mingling with the rich and famous. So she'd have felt quite at home when she and Dave were introduced to Prince William and Kate over dinner at James and Pippa's 17 million London home. EX-RACER DAD Son of a coal miner, Dave Matthews's origins are less illustrious than his wife's sun-kissed upbringing. He and brother Bob had a modest, happy childhood in a village near Rotherham and, on leaving school, he started work as an apprentice mechanic at his father Wallace's garage. Aged 19, Dave started selling cars door-to-door and, in his spare time, indulged his love of motor racing at the local track. A skilled petrol head, he became division champion in the British Touring Car Championships in 1971. But his dream ended in August 1973 in a catastrophic accident during a race at Silverstone. His car flipped at 130mph, killing one driver, critically injuring another and temporarily stopping Dave's heart. A bystander said: "It was horrific. His car was airborne. How Matthews escaped is beyond me." The damage to Dave's left eye was so severe he never raced again. Instead, he devoted himself to business, transforming his small used-car operation into one of the region's biggest dealerships and overseeing two lucrative mergers which put him at the helm of one of the UK's top 500 companies. In 1991, as the recession began to hit, level-headed Dave cashed in his chips and left the industry to work in property development. As they explain on Eden Rock's slick website, Dave and Jane moved their family to St Barths "in pursuit of a more adventurous life". Over 20 years, Dave, now 73, restored the run-down property - once a haven for Thirties stars Greta Garbo and Howard Hughes - to its former glory, building a blissful retreat. In a recent interview, he gushingly describes it as not just a hotel "but a way of life". He also owns the 10,000-acre Glen Affric Estate in the Scottish Highlands, which opened in 2012 as a luxury hunting lodge, offering guests deer stalking, whisky tasting and helicopter rides. Transfer of the title deeds made Dave a Scottish laird. THE BLACK SHEEP Playboy Spencer's status as the Matthews family's bete noire has been well-documented - ever since he boasted of having slept with more than 1,000 women in his lurid 2013 autobiography, and confessed to a £300,000 steroid addiction which led him to quit reality series I'm A Celebrity . . . in 2015. Eton-educated Spencer found fame on E4 reality show Made In Chelsea in 2011, before which he worked as a PR manager for London clubs Movida, Amika and royal favourite Boujis. He quit his job as a stockbroker to focus on his TV career - and earlier this year won Channel 4's The Jump. Lothario Spencer - who has admitted a liaison with a South African prostitute and being involved in a six-person orgy - is a mummy's boy at heart and is often spotted around London with Jane. Of late, he's formed a firm friendship with James Middleton, Pippa's younger brother. Spencer's current squeeze, Irish model Vogue Williams, 31 - whom he has likened to 'a younger, better-looking Cindy Crawford' - is rumoured to have been banned from the wedding over fears she may upstage the bride.
This is me talking about James Matthews.
-Do James and Pippa legitimately get these building permits?
-Are they ever turned down if they want to build something?
-Will they take no for an answer?

This is from the British news. James Matthews bought a home near Pippa's parents' house. It is a country house. There is already an old, small pool. James is wanting to build a very large pool and a tennis court on the land. There was a lawn and a garden in these spots. They need a permit from the land ordinance people.

"EDEN CONFIDENTIAL: Pippa Middleton looks to make a splash with huge outdoor swimming pool and tennis court at 15million Berkshire country home she shares with husband James Matthews" Pippa Middleton is determined to make a splash at the country home she and her husband, James Matthews, bought for 15 million. I can disclose that the Princess of Wales's sister plans to dig up the massive walled garden where the previous owner lovingly cultivated fruit and vegetables. In its place, Pippa, 39, and investment banker Matthews, 47, want to install a huge outdoor swimming pool. At 82 ft x 19 ft, it would be more than twice the size of a typical private pool and the same size as those at her two local leisure centres in the Royal County of Berkshire. Next to their pool, the lawn will be dug up and replaced with a tennis court. While Catherine presides over manicured grass courts as patron of the All England Lawn Tennis Club, her sister intends to install one made of AstroTurf fake grass, 'to enable safe playing conditions all year round'. The kitchen garden's potting shed will be converted into changing rooms. I disclosed in July that the couple, who married in 2017 and have three young children, had bought the 32-room Georgian mansion set in 150 acres. They need planning permission because the walled garden and main house are Grade II-listed and lie in an Area of Outstanding Natural Beauty and near ancient woodland. 'Ownership of [the house] has recently changed hands and the new owner is seeking to evolve and identify a new use for the expansive walled garden site,' their planning agent said in documents submitted to the local council just before Christmas. 'This in turn will facilitate a significant investment in the heritage asset, securing its future for generations to enjoy. The owner has a growing young family and the proposals seek to provide a secure, private and enhanced area of residential space.' There is already a much smaller pool in the grounds of the house, but their agent says it 'was installed in excess of 20 years ago and is in need of significant renovation and infrastructure upgrades to bring up to modern standards'. The house, which was the subject of a painstaking multi-million-pound restoration by its previous owner, is a short drive from the home of Pippa's parents, Michael and Carole Middleton, in Bucklebury. Her brother, James, bought a farmhouse in the county for 1.45 million with his French wife, Alizee, last year."

Washington, DC
December 30, 2022
"Matthews and his brother Michael both boarded at Uppingham School, in Rutland, whereas Spencer boarded at Eton. James, however, skipped higher education to train as a securities trader at Spear, Leeds & Kellogg, now part of Goldman Sachs. In 1997 James Matthews moved to a finance house called Nordic Options Ltd, which de-merged from Spear, where he became a senior equity options trader."
Here in this photograph, do they look like trillionaires? Pippa isn't very pretty. I think James isn't handsome, really.
They don't look wealthy to me. Pippa looks plain. James didn't go to college. It's not like he has a Yale sweatshirt on. It's not really obvious that they might steal money. But, I think they behave as Prussians. James dresses like a Prussian man and Pippa dresses like a Prussian woman. Maybe they steal, or whatever, by way of German labor unions. (December 30, 2022)
"He is the playboy in Made in Chelsia and chested all of his girlfriends in the series. He is 34 now and has a good family background. His family gave him the prestigious Eden Rock Hotel in St Barths. He is the shareholder of several estates."
This is from the news about Spencer Matthews.
I guess does he own this hotel?
Is the hotel well managed?
You wonder about his day to day routine.
I am not sure he went to graduate school.
Maybe he doesn't have an MBA.
(December 30, 2022)
"John Stompanato Jr., was a United States Marine who became a bodyguard and enforcer for gangster Mickey Cohen and the Cohen crime family. In the mid-1950s ... with actress Lana Turner."
[MOSCOW, December 30. /TASS/. Russia's Federal Security Service (FSB) has detained a Ukrainian national who has been plotting a terror attack in the North Caucasus on orders from the Ukrainian special services, the FSB told TASS on Friday. Earlier this month, "the FSB foiled an attempt by a Ukrainian Nazi supporter to commit a terror attack on orders from the Ukrainian special services," the FSB said.] The Russian news is reporting on the Caucasus region. (December 30, 2022)
"VOGUE Williams' fans were left gushing over her sweet Christmas family photo in matching outfits. The Dubliner and her former Made In Chelsea star hubby Spencer Matthews were all smiles as they posed with their children - Theodore, 4, Gigi, 2, and baby Otto."
Is Charles' relative naming his kid after Otto von Bismarck?
When Spencer Matthews votes, he thinks to himself that because Vogue's sister...
It seems like Spencer isn't a good voter, because he takes into account Vogue's sister too much when he votes.
This is me talking about Spencer Matthews. 12-29-22
["FSB busts Ukrainian spy transmitting info on Russian troops" It is reported that the spy passed on the information to an officer of the Ukrainian Security Service (SBU) via the WhatsApp messenger for the Kiev regime's military to calibrate artillery, rocket and bomb strikes on Russian troop positions MOSCOW, December 29. /TASS/. Russia's Federal Security Service (FSB) has apprehended a Ukrainian intelligence agent in the Kherson Region for transmitting data on Russian troops for artillery strikes, the FSB press office reported on Thursday. "An agent of the Ukrainian intelligence services has been apprehended on the territory of the Kherson Region for gathering information on the Russian Armed Forces. He was tasked with collecting and forwarding information on the location, numerical strength and units of the Russian Armed Forces, the routes of their movement and the types of equipment and armaments employed in the special military operation with links to terrain maps and geographical coordinates," the press office said in a statement. The spy passed on the information to an officer of the Ukrainian Security Service (SBU) via the WhatsApp messenger for the Kiev regime's military to calibrate artillery, rocket and bomb strikes on Russian troop positions, the FSB said. The FSB's branch in the Republic of Crimea and Sevastopol has opened a criminal case against the 54-year-old Ukrainian citizen under article 276 of Russia's Criminal Code ('Espionage'). The suspect has been taken into custody, the press office said.] The Russian news is reporting on the SBU. (December 29, 2022)
That's what I like. That's what I want. #Amsterdam
Wayne agrees to coach the team.
Then he doesn't.
He says he cannot coach the team because of Coleen and the kids.
Wayne, really got Coleen pregnant a lot. But Coleen is kind of not smart, and so she needs a lot of his help with the every day about the kids. #DCU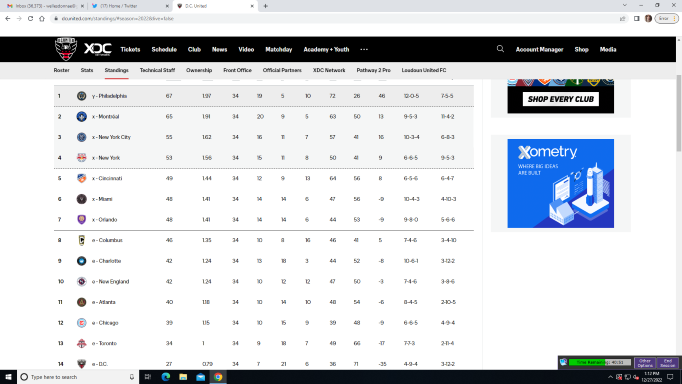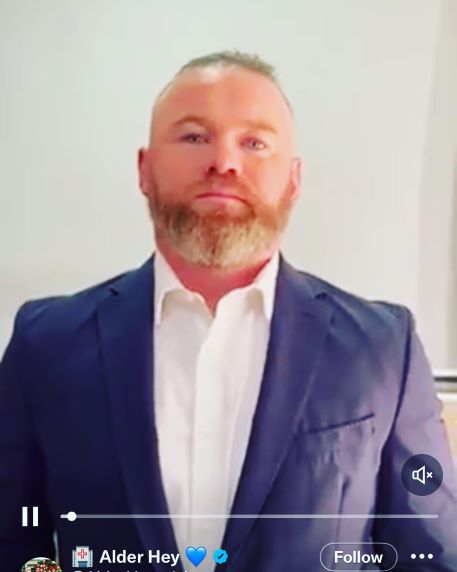 This is me talking about James Matthews. 12-21-22